Very important Indian Politics GK Questions and Answers for Competitive Exams
58f51ee78f57a10c7572ca48
595217d8febf4b764b059d3a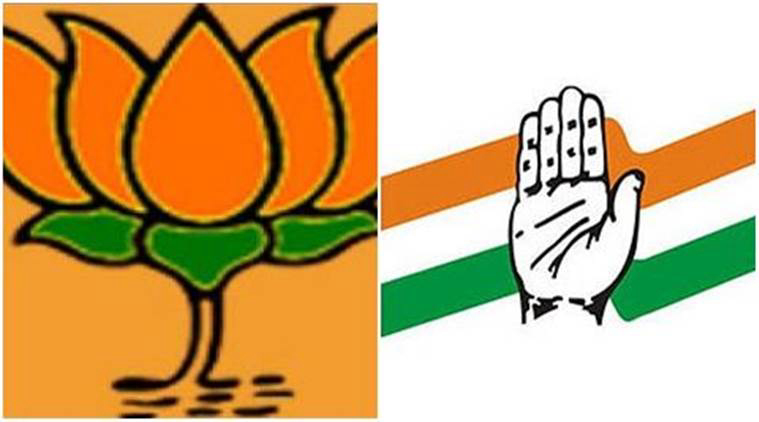 In this blog i am providing you very important and selective Indian Politics GK Questions and Answers for Competitive Exams practice. You can practice Indian Politics GK Questions and Answers with time to check your performance.
Important Indian Politics GK Questions and Answers:
1. Who among the following can remove the governor of a state from office?
[A]Legislative Assembly
[B]Parliament
[C]President
[D]Supreme Court
2. The Part VI of constitution of India is not applicable to __:
[A]Arunachal Pradesh
[B]Jammu & Kashmir
[C]Sikkim
[D]Goa
3. In which among the following cases, the Supreme Court of India propounded the theory of basic structure of the Constitution?
[A]Gopalan vs. State of Madras
[B]Golak Nath
[C]Keshvanand Bharati
[D]Minerva Mills
4. The 52nd amendment to the constitution of India is most closely related to __:
[A]Extension of Reservations in Government Jobs
[B]Provision for special status to Tripura
[C]Provisions for increasing age of eligibility for voting
[D]Provisions against political defections
5. Which among the following are the three types of services envisaged in the Constitution of India?
[A]Navy Service, Air force Service and Army Service
[B]Civil Service, Military Service and Paramilitary Service
[C]All-India services, Central services and State services
[D]First Grade Service, Second Grade Service and Third Grade Services
6. In which year, Goa was formally assimilated in the territories of India by 12th Amendment Act, which made Goa, Daman & Diu a Union Territory?
[A]1960
[B]1961
[C]1962
[D]1963
7. Once a Budget has been presented in the Parliament, the government has to get all money bills related to the union budget passed within __?
[A]30 Days
[B]60 Days
[C]75 Days
[D]90 Days
8. With reference to the Sindhi, Sanskrit and Kashmiri languages, which among the following statements is/ are correct?
1. All these languages have been included in the 8th Schedule of Constitution of India
2. All these languages are not the official languages of any state in India
3. All these languages are classical languages of India
Choose the correct option from the codes given below:
[A]Only 1 & 2
[B]Only 2 & 3
[C]Only 1 & 3
[D]1, 2 & 3
If you like share the post and kindly do comment.
You may visit to next page by clicking next page number.
Very important Indian Politics GK questions for Bank PO , IBPS , Bank Clerical Exams, SBI,IAS, RAS, UPSC, SSC Tier-1 and all other exams
9. Which of the following were the first two states in India which established Panchayati Raj in 1956?
[A]Rajasthan and Maharastra
[B]Rajasthan and Andhra Pradesh
[C]Rajasthan and Odisha
[D]Rajasthan and Punjab
10. Which among the following is / are parts of Nagar panchayat?
1. Notified Area Committee
2. Town Area Committee
3. District Planning Committee
Choose the correct option from the codes given below:
[A]Only 1 & 2
[B]Only 2 & 3
[C]Only 1 & 3
[D]1, 2 & 3
Showing page 1 of 10
en
https://www.examsbook.com/important-questions-Indian-politics-gk-questions-and-answers-for-competitive-exams
10
1
important-questions-Indian-politics-gk-questions-and-answers-for-competitive-exams