Latest Current Affairs Questions 2020 - June 03
5ed7498bebc5ce408e2e2094
595217d8febf4b764b059d3a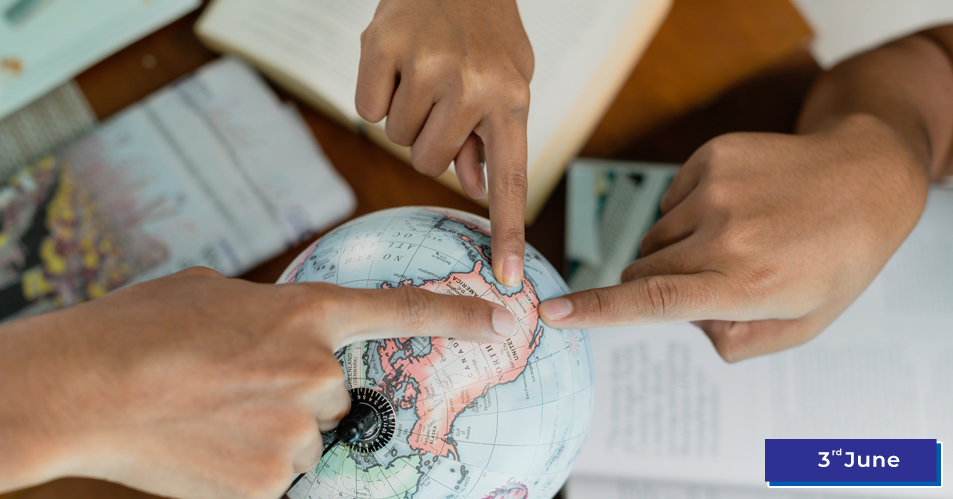 I have prepared the Latest Current Affairs Questions 2020 to increase your General Knowledge level as well as increase your confidence level for competitive exams. 
Here, I am providing the Latest Current Affairs Questions (June 3rd) for learners who are preparing for competitive exams. In this post, I have updated the most important questions, answers around the Daily GK with the latest Current Affairs Questions about many topics covered. 
To get previous day questions about current affairs to click on GK Current Affairs.
Students can easily get free general knowledge questions on this platform for online exam practice  to obtain good marks in the competitive exams. Current Affairs Mock Test 2019 and Monthly Current Affair.
Current Affairs Questions 2020           
Q :  

The MeitY has launched how many services of India Meteorological Department on the UMANG App to further enhance the online delivery of Government services?
(A) 3
(B) 4
(C) 7
(D) 9

Correct Answer : C


Q :  

The first phase of the Army Commanders conference will be organised on which date?
(A) 22 to 26 May
(B) 25 to 30 May
(C) 1 to 5 June
(D) 27 to 29 May

Correct Answer : D


Q :  

International Missing Children's Day is observed every year on which date?
(A) May 24
(B) May 27
(C) May 25
(D) May 23

Correct Answer : C


Q :  

The Pradhan Mantri Matsya Sampada Yojana has announced its plan to enhance fish production to 220 lakh metric tons by which year from 137.58 lakh MT in 2018-19?
(A) 2024-25
(B) 2022-23
(C) 2023-24
(D) 2025-26

Correct Answer : A


Q :  

Who inaugurated the Chamba Tunnel in Uttarakhand under Chardham Pariyojana through video conference mode on 26 May 2020?
(A) Raj Nath Singh
(B) Amit Shah
(C) Nirmala Sitharaman
(D) Nitin Gadkari

Correct Answer : D


Q :  

Which country successfully destroyed an unmanned aerial vehicle with a solid-state laser "Laser Weapon System Demonstrator " from Pacific?
(A) China
(B) Russia
(C) USA
(D) France

Correct Answer : C


Q :  

The World Health Organization have teamed up with which organisation to fight the battle against Covid-19 and have signed an agreement to work together to promote health through sport and physical activity?
(A) International Olympic Committee
(B) The Federation Internationale de Football Association
(C) International Cricket Council
(D) International Sports Federations

Correct Answer : A


Showing page 1 of 3
en
https://www.examsbook.com/latest-current-affairs-questions-2020-june-03
3
1
latest-current-affairs-questions-2020-june-03