Latest Current Affairs Questions 2020 - September 10
5f59e01cb772fe2f8b22dff2
595217d8febf4b764b059d3a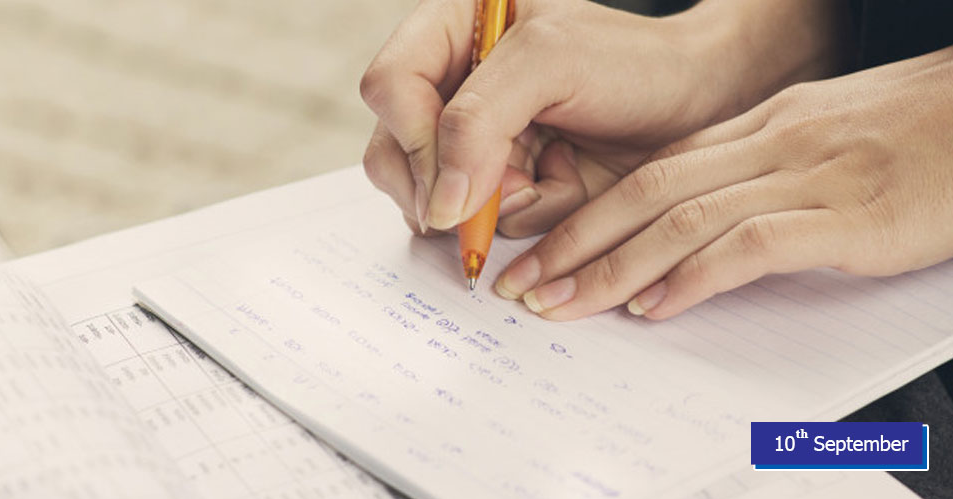 The Indian government hires thousands of government jobs in various ministries and departments throughout the year, in which lakhs of candidates participate. At the same time, if you have to get ahead of others in these competitive exams, then you need to keep a good grip in the subject of General Knowledge. General knowledge is a subject whose questions are asked in all government exams.
Here, I am providing the Latest Current Affairs Questions (September 10th) for learners who are preparing for competitive exams. In this post, I have updated the most important questions, answers around the Daily GK with the latest Current Affairs Questions about many topics covered. 
To get previous day questions about current affairs to click on GK Current Affairs.
Students can easily get free general knowledge questions on this platform for online exam practice  to obtain good marks in the competitive exams. Current Affairs Mock Test 2019 and Monthly Current Affair.
Current Affairs Questions 2020              
Q :  

Where did India successfully test the Hypersonic Technology Demonstrator Vehicle?
(A) Odisha
(B) Andhra Pradesh
(C) Rajasthan
(D) Madhya Pradesh

Correct Answer : A


Q :  

Which state has approved the agro-tourism policy?
(A) Uttar Pradesh
(B) Bihar
(C) Jharkhand
(D) Maharashtra

Correct Answer : D


Q :  

Who was honored with the Indira Gandhi Peace Prize for the year 2019?
(A) P. Chidambaram
(B) David Attenborough
(C) Maneka Gandhi
(D) Pranab Mukherjee

Correct Answer : B


Q :  

The meeting of the Education Ministers of G-20 countries was chaired by which country?
(A) Australia
(B) Saudi Arabia
(C) China
(D) India

Correct Answer : B


Q :  

Who has won the Formula One Italian Grand Prix 2020 title?
(A) Pierre Gasli
(B) Lewis Hamilton
(C) Carlos Senz
(D) Lance Stroll

Correct Answer : A


Q :  

Indian Defense Minister Rajnath Singh held a high level meeting with his counterpart from which country with the recent SCO meeting?
(A) China
(B) Japan
(C) United Kingdom
(D) France

Correct Answer : A


Q :  

When is 'International Day for Charity' celebrated all over the world?
(A) 2 September
(B) 5 September
(C) 10 September
(D) 8 September

Correct Answer : B


Showing page 1 of 3
en
https://www.examsbook.com/latest-current-affairs-questions-2020-september-10
3
1
latest-current-affairs-questions-2020-september-10