GK Questions - Basic General Knowledge Questions and Answers
58f51ef78f57a10c7572cabd
58873e50dd4df72728284be5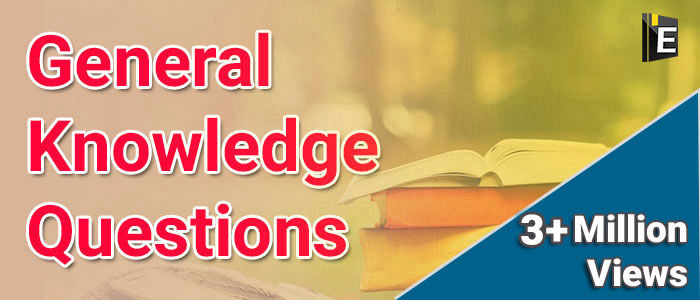 These questions are useful for any competitive exam like IAS, bank PO, SSC CGL, RAS, CDS, UPSC exams and all state related exams.
Selective Basic General Knowledge Questions and Answers
51. The first English Newspaper in India was started by
A. Dadabhai Noroji
B. JA Hickey
C. Lord William Bentinck
D. Rabindranath Tagore

Ans .B


52. Who among the following was the woman Chief Justice of a High Court?
A. Geete Mukherjee
B. Leila Seth
C. Sujata Manohar
D. Rani Jethmalani

Ans .B

53. The first field Marshal of India was
A. A Vaidya
B. KM Cariappa
C. Sunder Ji
D. SHFJ Maneksaw

Ans .D

54. Who was the largest serving Chief Minister in India?
A. Bhajan Lal
B. Chimanbhai Patel
C. Pawan Kumar Chamling
D. Hiteshwar Saikia

Ans .C

55. Who among the following was the first chief of the Air Staff?
A. Sir Ronald Lvelaw Chapman
B. H Moolgavkar
C. Sir Thomas Elmhirst
D. Sir Gerald Gibbs

Ans .C

56. The second largest river basin in india is of the river
A. Brahmaputra
B. Narmada
C. Krishna
D. Godavari

Ans .D

57. In 2011, The present Majority Leader of the Lok Sabha is
A. Pranab Mukerjee
B. Sushma Swaraj
C. Mrs.Meira Kumar
D. Dr. Manmohan Singh

Ans .A


58. Which of the following is not a condition for become a citizen of india?
A. Birth
B. Descent
C. Naturalisation
D. Acquiring Property

Ans .D

59. The Lok Sabha is also known as
A. Council of states
B. The Upper House
C. The House of the People
D. Parliament

Ans .C

60. What is the age of retirement of a Judge of a supreme
A. 62yrs
B. 68yrs
C. 60yrs
D. 65yrs

Ans .D

Feel free and ask me in the comment section if you have doubt or problem regarding general knowledge questions. Visit on the next page for more practice or read questions.
Showing page 6 of 50
en
https://www.examsbook.com/basic-gk-general-knowledge-questions-answers/6
50
6
basic-gk-general-knowledge-questions-answers