Best Books to Prepare for IBPS Bank PO Exam and Where to Find Them
623bf21aa5fde25dcf31b345
5b9f85cae4c9f1076ae7fdef
NEW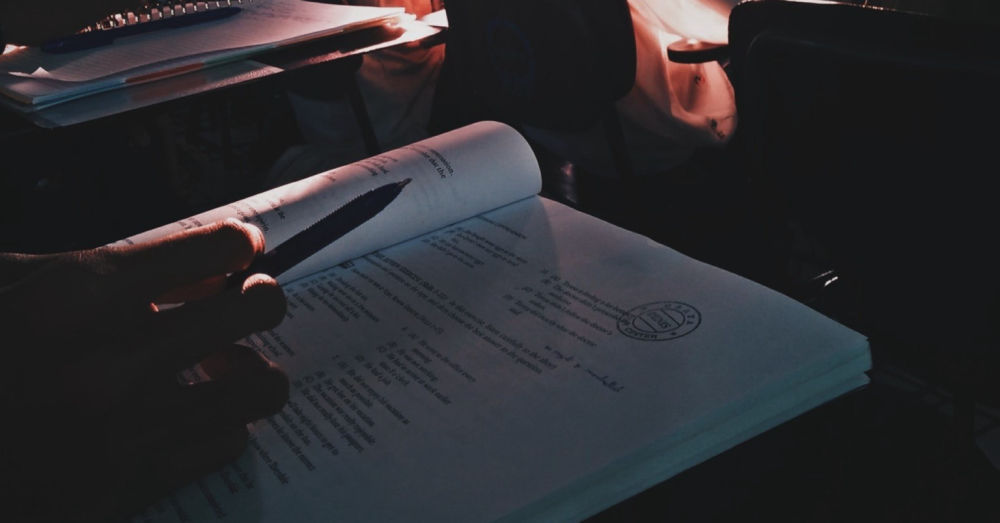 Chances are that by the time you read this article, the deadline for the IBPS PO exams has already passed. But the next exam for the year 2022 is just around the corner and you might want to give it a try. 
It really doesn't matter if you fail the test this year, you can always give the test a try the next year, again. 
What is the Recruitment Process That You will Have to Go Through? 
We will now take a look at the recruitment process. The recruitment process for the IBPS PO exam is extremely time-consuming, with events beginning as early as July and concluding as late as November in any given year.
As a result, the procedure is extremely time-consuming.
First and foremost, you must submit an online application form during the month of July of the given year.
You will also be able to pay for the application fees and intimation fees through the internet. Both the application form and the payment of fees are completed online. There isn't any other choice. You have until the 1st of August to complete the process.
Afterwards, you must download the call letters for Pre Exam training before the middle of September to be eligible.
Pre-exam training would be conducted before the end of September, according to the schedule.
The next step is to download the call letters for the Preliminary online examination, which will take place after the last week of September. Preliminary exams can be taken at any time, as long as you have at least 2 weeks to prepare for them.
The results of the preliminary examination will be announced in the month of October.
If you have completed the preliminary examination, you can now apply for the Main examination online. The call letter will be available for download the following month.
It is expected that the online exam for Main will take place during the last week of October.
The outcome will be announced in November.
Before you begin to prepare for the IBPS PO exam, it is important you know what books to prepare from. Since there are so many on the market, you can get overwhelmed. 
We've curated a list of the best IBPS PO books for preparation that will be easy on your pocket and also give you the main knowledge to really succeed in the exam. 
Even if you don't want to buy hard copies, there are plenty of online stores that you can access to get PDF versions of these books. Be wary of the store you choose though, you need to ensure that it is a reputable one. 
You need to also protect your personal data through the use of a top rated VPN for Android, if you are using an Android device. Download VeePN to keep yourself secure from being hacked under any circumstance. Cyber attackers can siphon data off your mobile device easily and you can end up losing valuable personal information. 
Now that you know why you should never make a purchase or download anything online without a good VPN to act as a shield between you and other servers, lets review the list of best books for reasoning for bank exams: 
Top Books to Prepare For IBPS PO Exams: 
1. Disha Publications - Comprehensive Guide to IBPS 
This is one of the best books on the subject for any purpose whatsoever. You can use this book to prepare for both the preliminary and the main exams, for example. Disha Publications is the publisher.
It has more than 800 pages and will cost you approximately Rs 600/-.
2.  R S Aggarwal - Quantitative Aptitude 
This is a general book that can be used for any type of quantitative aptitude test. Although it is not specifically designed for the IBPS PO exam, it is the most effective tool for solving questions involving Quantitative Aptitude.
It could set you back approximately Rs 400/-.
3. Arihant Publications: The Complete Success Package – Bank PO Recruitment Examination 
It is a comprehensive package that includes both the preliminary exam and the main examination. The book is estimated to cost approximately Rs 650/-.
Anju Aggarwal and SC Gupta collaborated on the writing of the book.
4.  Kiran Publication - Objective Computer Knowledge & Literacy 
Kiran Publications has published a really good book for objective computer knowledge and literacy that is available online. It would set you back approximately Rs 135.00.
There are over 2000 objective questions in the book.
5.  Disha Publications - Target IBPS PO
The book, which includes a CD, has more than 340 pages and is available for purchase. A total of 15 objective and descriptive tests are included in the book, which is extremely condensed.
It is possible that the book will cost you around Rs 300.
6.   N K Singh by Upkar Publication - Quantitative Aptitude Test for Bank PO
The book is extremely inexpensive, and you would only have to pay Rs 200/- for it.
The book also contains exam papers from the previous ten years.
7. Wrenn & Martin - English Language 
This book has nothing to do with IBPS Bank PO; however, it is an excellent resource for questions relating to English language proficiency.
Read it primarily for the purpose of improving your English.
8.  Kiran Publication - Bank PO Solved papers for PO & MT 
As well as MT and PO positions, this book includes a section on MT. In addition to covering English, the book costs more than Rs 600/-.
Additionally, there is a book that contains only solved papers from the previous five years.
9. Mahindra Financial and Banking Awareness - General Awareness category
For general knowledge such as banking, computers, and current affairs, this book is a good resource. It is possible that the book will cost you around Rs 150 or less.
In conclusion, these are some of the best books to study for the IBPS PO Exam. Preparing for the exam requires certain grit. You need to also observe good internet hygiene such as using a VPN for iOS or VPN for Android.