Effective Tips to Score High in General Awareness Section for IBPS and Banking Exams
5b7a887280f5abf55d847ebe
5a867731a9d1f08c66dbc8d8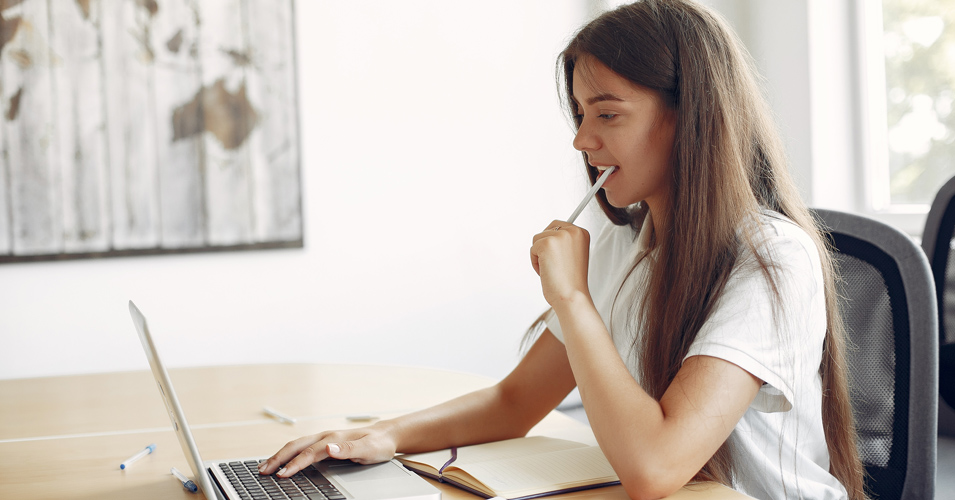 Are you preparing for IBPS and looking for effective tips to score better in the general awareness section? Here I am sharing tips to score high in general awareness part of banking exams.
The IBPS Exam season is here with the RRB Exams coming up and the IBPS PO notification out a couple of days ago. All of you must be preparing hard to get a job in a reputed bank in the country as an assistant or an officer.
With great perks and a decent salary, a bank job is something a lot of candidates vie for. Apart from that, bank jobs have great promotional avenues and that also attracts a lot of youngsters to these jobs. 
In any banking recruitment exam, general awareness is an indispensable part and in order to feature in the final selection list, you certainly require to score well in this section. The problem with this section is that the syllabus is so vast that you will never be able to grasp it completely. 
By one click, you can know how to prepare for general awareness sections for SSC with proper strategy and planning.
In this blog, I am trying to discuss the methods and tricks to score well in the general awareness section of any banking examination. 
Tips to score general awareness section of IBPS and other banking exams

?
What should you study for the General Awareness Section of IBPS and other banking exams? Since the General Awareness Section practically has no fixed syllabus it becomes very difficult to prepare for this section. That is why you need to be smart in preparing for this section. 
The best thing to do is to go through the previous year's papers so that you can understand the pattern of questions asked in such examinations. However, for your convenience, we have compiled the topics that you need to study for these examinations. 
Let's see what you need to study so that you can score well in this section:
Current Affairs from the last 6-7 months of national and international importance. It covers all the summits, appointments, persons in news, places in the news, government schemes, funding from international organizations, sports, politics, etc. 
Static General Knowledge questions consist of countries and capitals/currencies, temples in India, rivers and dams, national parks/ wildlife sanctuaries/bird sanctuaries, headquarters of international organizations, financial organizations and their functions in India and abroad, airports in India, state and state capitals along with their chief ministers and governors, stadiums in India, dance forms in various states, cabinet ministers and their constituencies, nicknames of Indian cities along with names of rivers on the bank of which they are situated, etc. 
Banking Awareness questions related to history and structure of banking in India, various types of banks in India, banking terms, bank headquarters and heads, Indian financial system, money market and capital market in India, mutual funds in India, investment in finance, financial terms, functions of RBI, IRDA, SEBI and PFRDA, Basel Norms, international finance organizations such as International Monetary Fund, World Economic Forum, World Bank, etc. 
How Should I go about the Syllabus of General Awareness for IBPS/Bank Exams?
Having gone through the general awareness syllabus of bank exams now is the time to devise a strategy to prepare effectively for the section. These tips will be very much helpful to you in preparing for this section:
Current Affairs:
For current affairs, be prepared to face questions from the recent events of the national and international importance of the last 6 months. Follow a standard blog for this purpose such as GK Today or Bankers' Adda or Gradeup so that you are acquainted with the daily happenings. Follow the daily current affairs section without fail every day 
You should attempt the daily current affairs quizzes so that you can retain knowledge. Retention is the biggest challenge in this sector 
Please make sure that you learn the information in detail since in the exam, sometimes options are very confusing and you may end up choosing the wrong answer 
Revision holds the key to this section. Revise the current affairs from the monthly capsules published by various test preparation portals such as Bankers'Adda, Gradeup, Testbook, etc. 
Another good way to prepare is to make mind maps of information you have assimilated so that you can just relate whenever any related question comes in the exam
Banking Awareness:
Understand the various banking activities in India. It is not only important for your exam but it is also necessary for your career once you join a bank 
Make mind maps of information related to various chapters of the syllabus according to your own convenience so that you can retrieve information easily for any chapter 
Understand what you are studying. Don't just mug up facts as it won't help you in this part of General Awareness. You will require this knowledge life long as you are going to become a banker 
Apply your logic while answering questions in this section since a lot of questions may not be direct ones but with the application of mind and available knowledge you will definitely be able to answer them 
Revise properly but while revising you can just refer to the mind maps that you have created earlier so that it becomes easier for you to retain the information 
Don't attempt questions in which you have no idea about what is being asked. It will hamper your chances of selection rather than helping you
Current GK:
It is only about mugging up a lot of facts. So proper revision is very important while you are preparing for the GK part 
Revise a lot since it is challenging to retain knowledge. Revise by going through the same chapters time and again or by practicing mock tests 
Mock tests will be of great help for this section especially. The entire General Awareness Section is based on being able to retrieve the relevant information as and when required 
You may take sectional tests as well since more than any other section you require revision in this part of the paper 
Go through the whole syllabus diligently and also don't leave out any topic from which anything may have been asked in the recent exams. Please make sure that you are thorough with the syllabus. For example, if the headquarter of any international organization has been asked in some exam, you should have knowledge about all similar organizations and their headquarters while going to write the exam 
Keep a tab on the questions being asked in other bank examinations conducted by IBPS. Any new type should be taken seriously and you should prepare all similar questions based on that particular type. This is a dynamic section and you must not lose sight of the recent developments in this section 
The Bottom Line: 
General Awareness section may have a very huge syllabus but at the same time, it is a scoring section given the fact that you can score well if you know the answers and also the time consumed is very less as compared to other sections. 
You will get the same marks with less investment. That is why it pays to prepare properly in this section. It is mainly about the retention of information and it can best be achieved by revision and mocks. 
So, study and more than that revise and more importantly take as many tests as possible. 
I have shared the tips to prepare for General Awareness section for any bank or IBPS Exam. If you any queries regarding the same, you may comment below. 
Keep in touch with Examsbook.com for study material and questions of GK, Current affairs and notifications, Aptitude/Maths, Reasoning, Verbal abilities, and Computer awareness.
All the Best!!