Important current affairs and Gk questions of November month
58f51ee78f57a10c7572ca2a
58873e50dd4df72728284be5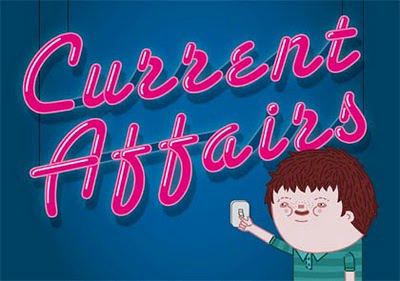 Current Affairs and Gk -november full month, 2013
Important current affairs and Gk questions of november month for IAS, RAS, SSC CGL, UPSC, BANK PO, UPSC,RPSC, Bank exams and all other exams.If you
like the post kindly give rating.
Useful for any competitive exam like IAS, bank PO, SSC CGL, RAS, CDS, UPSC exams and all state related exams.
1. Which of the following are the top three largest produced oilseeds in India?

Important current affairs and Gk questions of November month for IAS, RAS, SSC CGL, UPSC, BANK PO, UPSC,RPSC, November month current gk bites, november month current affairs download, november month gk download
[A]Groundnut, Soyabean and Mustard
[B]Soyabean, Groundnut and Mustard
[C]Soyabean, Mustard and Groundnut
[D]Mustard, Soyabean and Groundnut


2. According to World Prosperity Index 2013, which is the most prosperous country in the world?

[A]Canada
[B]US
[C]Norway
[D]New Zealand


3. Radha Burnier, who passed away recently, was related to which among the following organizations?

[A]Brahmo Samaj
[B]Theosophical Society
[C]International Society
[D]International Society for Krishna Consciousness


4. Which of the following indigenous tribal groups are found Andaman Island?
1.Jarawa
2.Sentinelese
3.Onge
4.Shom Pen
Chose the correct answer from the codes given below:

[A]Only 1 & 4
[B]Only 2, 3 & 4
[C]Only 1, 2 & 3
[D]1, 2, 3 & 4


5. Which of the following has become Europe's first country to allow babies with characteristics of both sexes to be registered as neither male nor
female?

[A]Germany
[B]Sweden
[C]Georgia
[D]France


6. The "Pobitora Wildlife Sanctuary" in Assam is famous for which one of the following species/animals?

[A]Tigers
[B]Spotted Deer
[C]One-horn rhinos
[D]Asian Elephants


7. Which country is host to the "Commonwealth Heads of Government Meet" 2013?

[A]India
[B]Sri Lanka
[C]Myanmar
[D]Indonesia


8. According to the All India survey on Higher Education, which of the following cities has highest number of colleges in the country?
[A]Hyderabad
[B]Bangalore
[C]Chennai
[D]Kolkata


9. The Palamaner, a small town in Chittoor District of Andhra Pradesh is well known for its __?

[A]Numerous Shrines
[B]Scenic waterfalls
[C]Terracotta toys
[D]Traditional Sarees


10. . In a first of its kind, which cereal crop has been selected for the "Geographic Information System (GIS)" to provide farmers all information
about sowing and harvesting of the crops?

[A]Rice
[B]Sorghum
[C]Maize
[D]Mustard


11. The "Rabaa sign" has recently become a symbol of protest against the military coup in __ ?
[A]Syria
[B]Egypt
[C]Cuba
[D]Turkey


12. Typhoon Haiyan, world's strongest storm of the year 2013 recently hit which one of the
following countries?
[A]China
[B]New Zealand
[C]Philippines
[D]Australia


13. The Kurubas are an ancient forest tribe indigenous to the __?

[A]Andaman and Nicobar islands
[B]Western Ghats
[C]Eastern Ghats
[D]Western Himalayas


14. Which of the following countries has recently lost its voting rights at UNESCO?

[A]India
[B]Syria
[C]USA
[D]England


15. The "Chhath" is the most important Hindu festival of Bihar. It is the only Vedic festival dedicated to Hindu god ___?

[A]Surya
[B]Moon
[C]Earth
[D]Agni


Read Next page by clicking page numbers below..
<!
Showing page 1 of 10
en
https://www.examsbook.com/important-current-affairs-gk-questions-november-month
10
1
important-current-affairs-gk-questions-november-month