Information Technology Questions for REET Level 2 Exam
63c7cc62b338bc336f093b6f
595217d8febf4b764b059d3a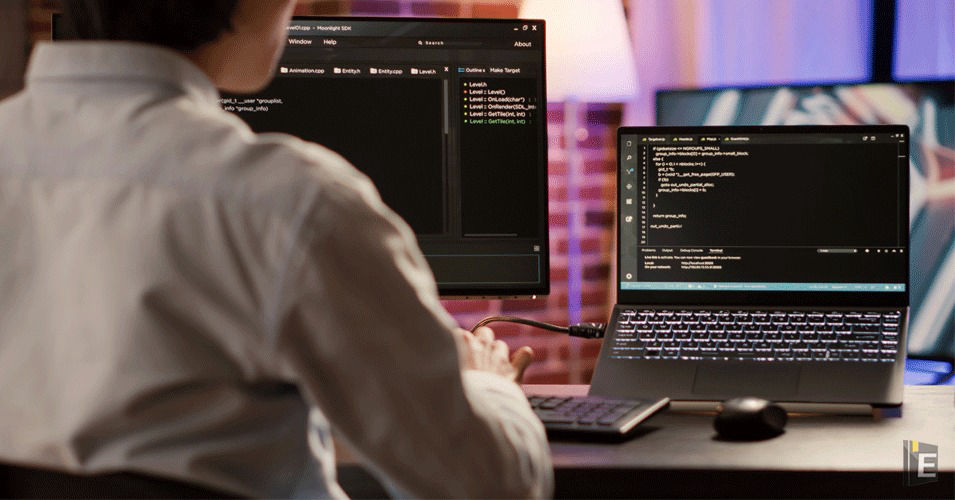 The candidates spent a considerable amount of time waiting for the REET exam. The Board of Secondary Education Rajasthan recently released the official REET 2022 notification. The most recent information indicates that the REET exam will begin on February 25. If you also want to be a teacher and are about to take this exam, we've put together some very important multiple-choice questions based on the important topic "Information Technology" that will be on it. Before the exam, candidates must study these questions once to improve their performance.
Information Technology Questions
Here, I am sharing Informative Technology Questions related to Computer Awareness and Computer GK for those learners who are preparing for REET Level 2 exams. This is the new section for REET exams so students must study these Information Technology Questions.
Also, Read Latest Current Affairs Questions 2022: Current Affairs Today
Students can quickly get free General Knowledge Mock Test and Current Affairs Mock Test on this platform for online exam practice to obtain good marks in competitive exams.
Information Technology Questions for REET Level 2
  Q :  

What is the nature of communication-
(A) To do the assigned work
(B) Taking notes
(C) Procedure for providing information
(D) Classroom discussion

Correct Answer : C


Q :  

What is Information Information communication technology? 
(A) Increases motivation in students
(B) Increases the performance of the students
(C) Encourages higher order thinking
(D) All of the above

Correct Answer : D


Q :  

Computer virus is-
(A) Software
(B) Hardware
(C) Backup programs
(D) None of the above

Correct Answer : A


Q :  

Which of the following is called an output device?
(A) Joystick
(B) Monitor
(C) C.P. U.
(D) Pen drive

Correct Answer : B


Q :  

Under which scheme facilities related to different departments are made available at one place?
(A) Digital India
(B) E-commerce
(C) E-Mitra
(D) E-Suvidha

Correct Answer : B


Q :  

Which one of the following is not an input device?
(A) Magnetic Ink Character Recognition
(B) Optical Mark Recognition
(C) Trackball
(D) speaker

Correct Answer : D


Q :  

MS-DOS/Windows commands and Unix/Linux commands are used to list directories/files available in the current directory or for information about a file.
(A) Rmdir, Mkdir
(B) Type, Car
(C) Is Dir
(D) none of the above

Correct Answer : A


Q :  

Which of the following is a co-curricular use of ICT?
(A) Preparation of pay scale of teachers
(B) School magazine publication
(C) Creating results and reports
(D) lesson planning

Correct Answer : D


Q :  

Which of the following is the correct sequence of communication process?
(A) Sender - Message - Medium - Receiver
(B) Message – Sender – Medium – Receiver
(C) Sender - Medium - Message - Receiver
(D) Medium - Message - Sender -Receiver

Correct Answer : A


Q :  

1 Kilobyte is equal to -
(A) 8000 Bits
(B) 1024 Bits
(C) 512 Bits
(D) None of the above

Correct Answer : A


Showing page 1 of 3
en
https://www.examsbook.com/information-technology-questions-for-reet-level-2-exam
3
1
information-technology-questions-for-reet-level-2-exam