Mixed GK Questions for Patwari Exams
5e3aefaa8516c174d7122a89
595217d8febf4b764b059d3a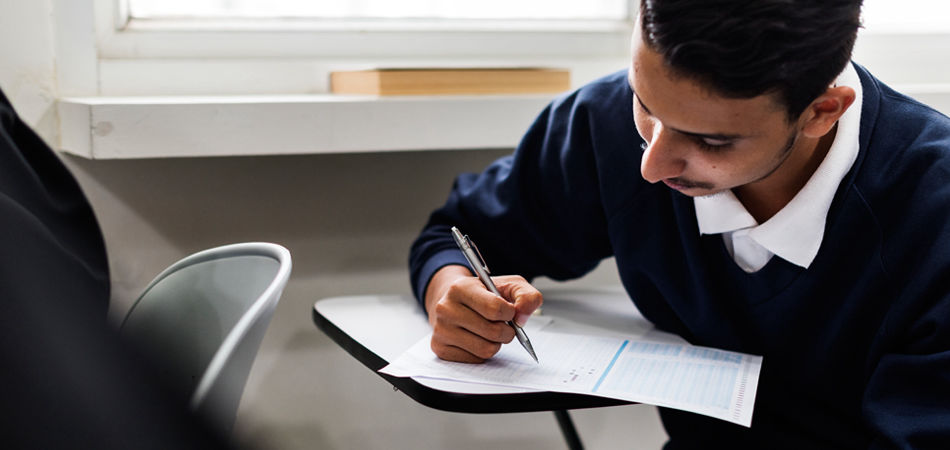 Mixed GK Questions on many topics with the explanation for Patwari Exams for better results. Take Top 100 Mixed GK Questions and Answers from various categories and increase your knowledge instantly. The Top 100 mixed GK Questions and Answers for Patwari Exams will give you a fair idea about in which section you need to focus more on the upcoming patwari examinations. The provided Top 100 mixed GK Questions had already been asked in different competitive exams. 
In this section, I am providing all types of GK Questions related to Indian History, General Awareness, General Knowledge and Indian Constitution. By visit here, you can read Top 100 mixed GK Questions for your better performance in competitive exams. 
Q :  

Which organization publishes 'World Development Report'?  
(A) United Nations Development Programme (UNDP)
(B) World Economic Forum
(C) International Monetary Fund (IMF)
(D) World Bank
Correct Answer : D
Explanation :
The "World Development Report" is an annual publication by the World Bank. It provides in-depth analysis and insights into key development issues facing the world. Each report focuses on a specific theme, addressing economic, social, and environmental challenges. The aim is to offer policymakers, researchers, and development practitioners valuable information and perspectives to inform decision-making and promote sustainable development globally.
Q :  

Under whose leadership did America achieve independence in 1776 AD?
(A) Abraham Lincoln
(B) Jeorge W. Bush
(C) Jeorge Washington
(D) None of these
Correct Answer : C
Explanation :
America achieved independence in 1776 under the leadership of (C) George Washington. Abraham Lincoln and George W. Bush were Presidents of the United States in later periods, and they were not involved in the events leading to the Declaration of Independence in 1776.
Q :  

What is the full form of ISI Pakistan?
(A) Inter Services Intelligence
(B) Inter Solution Intelligence
(C) Inter Surgical Improvement
(D) International Survey
Correct Answer : A
Explanation :
The Inter-Services Intelligence (ISI) is the premier intelligence agency of Pakistan, responsible for providing critical national security and intelligence assessments to the government. It was established in 1948 and operates under the jurisdiction of the Pakistan Ministry of Defence. The ISI is primarily focused on safeguarding Pakistan's interests, both domestically and internationally, and plays a crucial role in counterintelligence, counterterrorism, and strategic intelligence.
Q :  

When did the war of Americans Independence take place?
(A) 1770
(B) 1772
(C) 1774
(D) 1776
Correct Answer : D
Explanation :
The War of American Independence, also known as the American Revolutionary War, took place between 1775 and 1783. Therefore, the correct option is not listed among the provided choices. If we consider the closest option, (D) 1776, it is a significant year within the timeframe of the war as the Declaration of Independence was adopted on July 4, 1776. The war itself had already begun in 1775.
Q :  

World Trade Organization came into existence in……
(A) 1992
(B) 1993
(C) 1994
(D) 1995
Correct Answer : D
Explanation :
The World Trade Organization (WTO) officially came into existence on January 1, 1995. It replaced the General Agreement on Tariffs and Trade (GATT) and was established to facilitate international trade negotiations, resolve trade disputes, and provide a framework for the conduct of international trade. The WTO aims to promote free and fair trade among its member countries by establishing rules and agreements that govern global commerce. It serves as a forum for member nations to negotiate trade agreements and address issues related to trade policies and practices.
Q :  

Chichen Itza is located in which country?
(A) Mexico
(B) United States
(C) Chile
(D) Argentina
Correct Answer : A
Explanation :
Chichen Itza is located in (A) Mexico.
Chichen Itza is a famous archaeological site and ancient city located in the Yucatán Peninsula of Mexico. It was a major center of the Maya civilization and is renowned for its well-preserved pyramid, known as El Castillo. Chichen Itza is recognized as a UNESCO World Heritage Site and is one of the most visited archaeological sites in Mexico, attracting tourists and researchers interested in exploring the rich history and architecture of the Maya people.
Q :  

When is the Hiroshima Day observed?
(A) August 5
(B) August 4
(C) August 6
(D) August 3
Correct Answer : C
Explanation :
Hiroshima Day is an annual observance held on August 6 to commemorate the atomic bombing of Hiroshima by the United States in 1945. The bombing killed over 140,000 people and left hundreds of thousands more injured.
Q :  

Which of the following countries has the highest coal content?
(A) Australia
(B) China
(C) New zeland
(D) Brazil
Correct Answer : B
Explanation :
The three largest coal producers – China, India and Indonesia – all produced record amounts in 2022. In March 2023, both China and India set new monthly records, with China surpassing 400 million tonnes for the second time ever and India surpassing 100 million tonnes for the first time.
Q :  

What is the longest river in the world?
(A) Amoor
(B) Hong Ho
(C) Amazon
(D) Neil
Correct Answer : D
Explanation :
The longest river in the world is the Nile. Therefore, the correct answer is (D) Neil (Nile). The Nile River is a major north-flowing river in northeastern Africa and is generally considered the longest river globally, with a length of approximately 6,650 kilometers (4,130 miles).
Q :  

What is the number of oceans on Earth?
(A) 5
(B) 6
(C) 7
(D) None of these
Correct Answer : A
Explanation :
The five oceans from smallest to largest are: the Arctic, Southern, Indian, Atlantic and Pacific.
Showing page 1 of 10
en
https://www.examsbook.com/mixed-gk-questions-for-patwari-exams
10
1
mixed-gk-questions-for-patwari-exams