Top 50 Banking GK Questions for SBI Exam
61e7f5b59a945c40ce4a748f
595217d8febf4b764b059d3a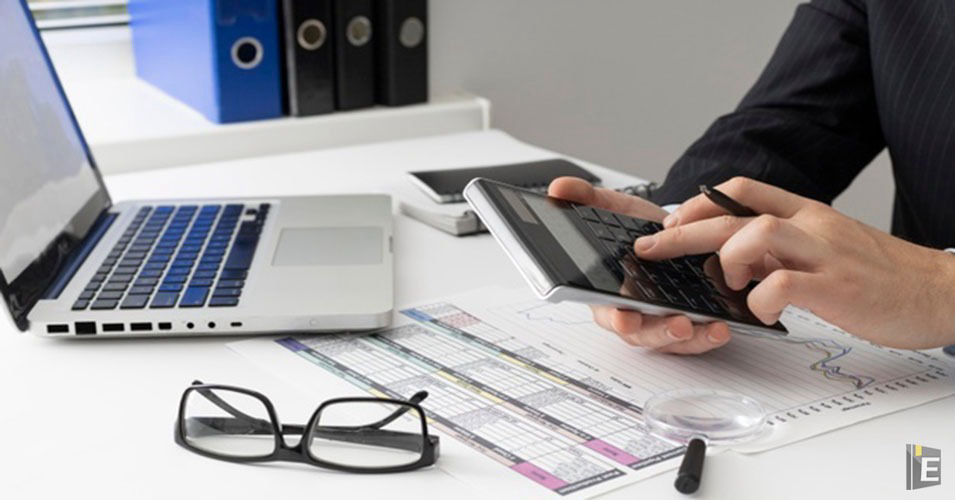 Indian Banking sector is very important in our developing country. There are many developed banks like RBI, SBI, etc play important role in the Indian Economy. So in competitive exams related to Bank, these questions are asked under General Knowledge. To read this blog you can improve your GK towards Indian Banking.
Banking GK Questions
So, I am providing Top 50 Banking GK Questions and Answers related to accounts and finance for upcoming Bank exams like SBI, IBPS, etc. These banking GK questions are asked under the GK section in competitive exams.
Students can easily get free General Knowledge Mock Test and Current Affairs Mock Test on this platform for online exam practice to obtain good marks in the competitive exams.
Top 50 Banking GK Questions for SBI Exam
Q :  

What defines commercial paper?
(A) long term debt issued by private corporations
(B) short term and unsecured promissory notes issued by corporations with very high credit rating standings
(C) savings instrument in which funds must remain on deposit for a specified period
(D) a and c

Correct Answer : B


Q :  

The special importance of banks among financial institutions comes from:-
(A) their large and heavy transactions
(B) their positions as suppliers of money
(C) their power to create money
(D) their influence on the economy
Correct Answer : C
Explanation :
Although banks do many things, their primary role is to take in funds—called deposits—from those with money, pool them, and lend them to those who need funds. Banks are intermediaries between depositors (who lend money to the bank) and borrowers (to whom the bank lends money).
Q :  

In the context of investment, what are A, AA+, and AAA+?
(A) stock exchange index
(B) credit ratings
(C) market stability index
(D) profit equity index
Correct Answer : B
Explanation :
The difference between an AA+ and AAA credit rating is that a AAA rating is considered the highest credit rating possible, while an AA+ rating is still considered a high-quality credit rating, but slightly lower than AAA.
Q :  

Payment of a cheque cannot be made on a cash counter of the bank if the cheque is:-
(A) bearer
(B) cross Cheque
(C) order
(D) all of the above
Correct Answer : B
Explanation :
A cross cheque is a cheque which has to be directly deposited in the bank account of the person so mentioned. It cannot be made payable over the counter.
Q :  

The tax on import and export is known as :-
(A) income tax
(B) trade tax
(C) custom duty
(D) commercial tax

Correct Answer : C


Q :  

Which of the following will set up core banking infrastructure for rural banks?
(A) SIDBI
(B) IBA
(C) RBI
(D) SBI
(E) NABARD

Correct Answer : E


Q :  

Mortgage is a :-
(A) security on movable property for a loan given by a bank.
(B) security on immovable property for a loan given by a bank.
(C) facility on immovable property for a loan given by bank.
(D) any security given for loan purposes.

Correct Answer : B


Q :  

Which of the following will be termed as cross-selling by banks?

i. sale of a debit card to a credit card older

ii. sale of insurance policy to a depositor

iii. insurance of cash against cheque presented by a third party.
(A) only i
(B) i and ii
(C) ii and iii
(D) all of the above

Correct Answer : D


Q :  

largest shareholder of a nationalized bank is:-
(A) RBI
(B) NABARD
(C) Govt. of India
(D) ministry of finance

Correct Answer : C


Q :  

For resolving the complaints of customers, ombudsman charges:-
(A) charges Rs. 500
(B) charges Rs. 1000
(C) charge of Rs. 100 deducted from bank account
(D) does not charge any fees
Correct Answer : D
Explanation :
Is there any charge or fee to be paid for filing a complaint with the RBI Ombudsman? No. There is no charge or fee for a customer of the RE for filing or for resolving complaints under the RB-IOS, 2021.
Showing page 1 of 5
en
https://www.examsbook.com/top-50-banking-gk-questions-for-sbi-exam
5
1
top-50-banking-gk-questions-for-sbi-exam