Why People Prefer to Government Jobs - Advantages of jobs!!
5fec62b7d6478d5016158315
5e5e0683e5ab73709fa28c7b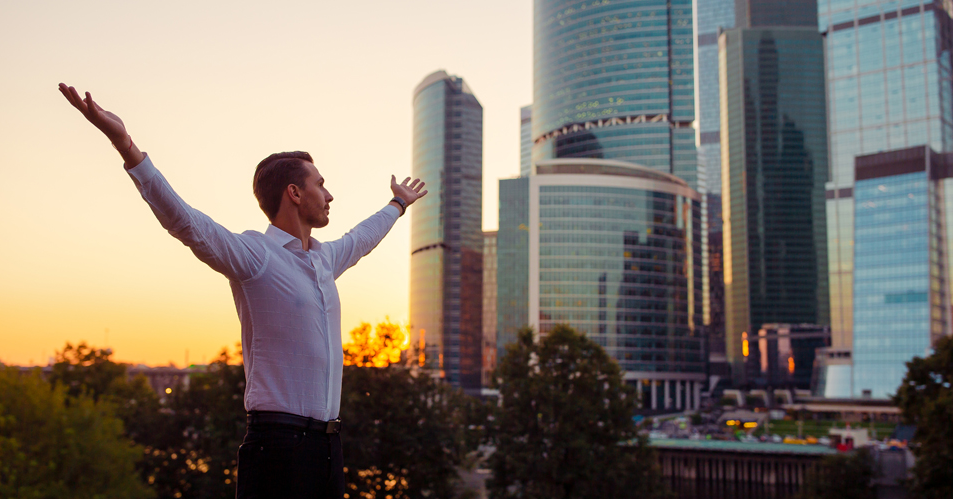 Hello Candidate's, 
Generally today, the desire of all the youth in India is to get a government job and some candidates consider government job as the only goal of their life. Also, if it comes to making the career secure, the first option for most of the youth is a government job. Even after obtaining MBA, MBBS and engineering degree, youths struggle in competitive examinations like SSC, UPSC, PSC, Bank, Railways, Police, showing craze towards their government job.
Apart from this, at present the government holds government jobs for 8th, 10th, 12th pass candidates in the posts of Teacher, Constable, Clerk, Junior Stenographer, Postman, Security Guard, Pion etc. through Group-C and Group-D in many government departments / ministries every year. Honored by and also provides opportunities for advancement.
As we know that in today's modern era, economic security depends on the job, in such a situation, the government job provides many facilities to strengthen the economic condition and make life easier.
On getting a government job, loan facility from any bank, financial institution and Life Insurance Corporation of India is also easily available !  While many vacations are available in government jobs, office tours, medical services are also available at government expenses !
Read till the end for important information related to government job ↴
Why is the first choice of candidates a government job?
Have you ever considered why in India there is so much desire among candidates for government jobs like SSC, UPSC, RPSC, Bank, Police, Railways? What is the reason that the qualified youth of the country are more attracted to government jobs than private jobs.
If you want to know the reason behind this, so today here we will give you some important information related to it.
As everyone knows, in India, the government sector is one of the largest employment generating sectors and every year lakhs of candidates are given the opportunity to join this sector and become government employees. Most of the candidates have detailed knowledge about the pattern of various examinations in most cases but little is known about pay scale, allowances and benefits.
Social reputation!  Job Security!  Working Hours!  Attractive salary and allowances!  Benefits, Plans & Logistics!  Promotion and development possibilities!
These are some of the special benefits that all candidates want to get. Let us know them in detail below ↴
Social Reputation -
The importance of a government job is not only with higher salaries but also with respect in the country and society. Government jobs enhance social reputation with a special identity.
Job Security - 
There is 100% job security for the employees in the government sector, which we can understand from LIC scheme - both with life and after life.
Working hours -
With a fixed working hour in a government job, there is a proper balance between work and personal life.
Attractive Pay and Allowances -
Whether in government job, high or low position, everyone gets an opportunity to get attractive salary with financial security up to level (1-18) according to 7th Pay Commission. Also, House Rent Allowance (HRA), Dearness Allowance (DA), City Compensatory Allowance (CCA), Traveling Allowance (DA) and other monthly allowances are available.
Benefits, Schemes and Logistics -
Successful candidates in a government job get pension scheme, lump-sum payment option, death / retirement subsidy, general provident fund, country provident fund, leave encashment, insurance scheme etc.
Promotion and development prospects -
Passing competitive examinations and joining any respectable organization gives candidates a sense of achievement, growth and satisfaction. Along with getting incentives in government jobs, constant promotion is also done.
Important Competitive Examinations in India
There are some prestigious central and state-level competitive examinations in India on which all 10th, 12th, graduate, postgraduate, engineering, diploma pass candidates want to get government jobs. Shown below is the list of all the major competitive examinations conducted by the government every year in the country.
Candidates can choose from the below-mentioned exams and posts on the basis of their qualifications and get the important recruitment criteria for the related exams.
SSC CGL (Combined Graduate Level Exam)
SSC CHSL (Combined Higher Secondary Level)
SSC JE (Junior Engineer)
SSC CPO (Central Police Organisation)
SSC GD (General Duty Constable)
SSC MTS (Multi-Tasking Staff)
SSC JHT (Junior Hindi Translator)
RRB ALP (Assistant Loco Pilot)
RRB NTPC (Non-Technical Popular Categories)
RRB JE(Junior Engineer)
UPSC (Union public service commission)
SBI PO (Probationary Officer)
SBI SO (Specialist Officer)
SBI Clerck (Junior Associate and Customer Support)
IBPS PO (Probationary Officer)
IBPS SO (Specialist Officer)
IBPS RRB (Regional Rural Bank Exam)
RSMSSB LDC (Lower division clerk)
Subject-wise Syllabus for Competitive Exams
The selection process for most competitive examinations includes the first stage-written test (CBT test). The syllabus of CBT is very large in government examinations but there are some common topics which are a part of almost all the major competitive examinations.
The syllabus for each of these sections is discussed below ↴
A. Reasoning Ability and General Intelligence
Reasoning Ability is considered to be one of the highest-scoring sections of the exam. This section tests the ability of a candidate to think and solve questions. The questions asked from this section are mainly brain-teaser type and sometimes difficult to answer.
Reasoning subjects can be classified into three categories: -
Verbal Reasoning
Non-Verbal Reasoning
logical reasoning
Candidates can get the detailed syllabus for Reasoning Subject here and ensure that each subject is covered properly and in detail.
Also, we have provided the category-wise question-answers for the reasoning subject in the following table. Interested candidates can visit the linked blog and solve more and more questions based on each section.


B. Mathematical
One of the longest and most complex sections to be covered in almost all government examinations is the Mathematical Section. This section can be classified into two categories: -
Quantitative Ability
Attitude
Here you can get basic knowledge by examining the detailed syllabus for Quantitative Aptitude.
To get the list of topics covered in this section, candidates can go to Quantitative Ability and Attitude and start their preparation.


C. General Knowledge (GK)
There is no limit to the syllabus of the General Knowledge (GK) section. In any competitive examination conducted in the country, the GK section is a part of its syllabus. Also, while preparing for the exam, every candidate is required to have basic knowledge of GK.
This section can be divided into three categories: -
General Knowledge
General Awareness
Current Affairs
For GK section here you can check current affairs with detailed syllable.
Candidates can solve the questions from different links given below for better preparation of GK.


D. English
A part of almost all government examinations, the English section is where candidates lose maximum marks. The purpose of the English section is to check the basic understanding of the candidate, correct grammar usage of the English language, vocabulary usage and writing ability. Also, it is very important to crack the interview round as much as the English required to pass the return exam.
For detailed syllabus of English section, you can visit this link.
Candidates should pay special attention to the rules of Tense, Proposition, conjunctions, Noun, Active-Passive Voice, Direct and Indirect Speech etc. This is one of the few sections from which the questions are not only asked in objective type but there are also descriptive tests in English for some exams.
Conclusion:
Today my purpose behind this blog was to tell you that after education every person's dream is to get a secure job, reputed post with good salary. But it depends on everyone's preference that you give more priority to government and private jobs. Here in the blog, I have provided information about the list of most competitive exams along with some of the benefits of government jobs and their syllabus.
Hope this blog will be helpful in giving you important information related to government jobs. For any other assistance, candidates are advised to turn to Examsbook and get the latest notification and study material for various recruitment exams.
Thanks for reading!!